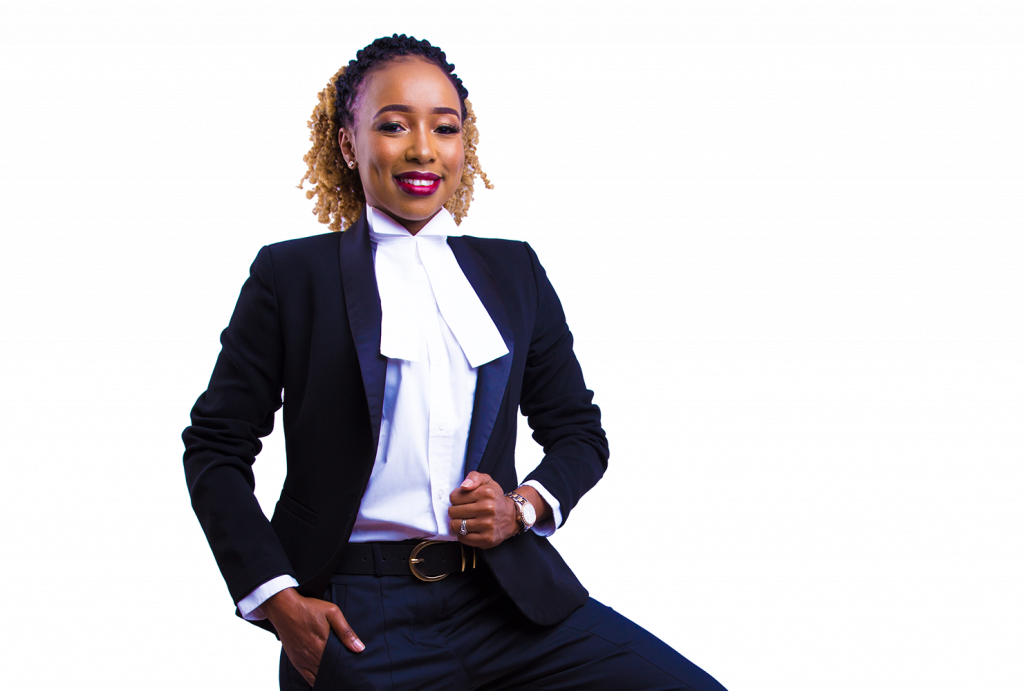 Versatility is her middle name. Liz Lenjo enjoys a good challenge and has a passion for the creative economy. Rising like a phoenix from apprenticeship to a business owner, Liz has curved her niche as an Intellectual property and entertainment law practitioner. Inspired by her passion for the entertainment industry and her experiences from her brief stint as a budding artist, she bring a wealth of industry knowledge and experience to the practice of Intellectual Property Law, Entertainment Law, Media Law and Fashion Law.
Liz has a Master of Laws (LL.M) in Intellectual Property Law from the prestigious World Intellectual Property Academy and the University of Turin, Italy. Her undergraduate studies from the Catholic University of Eastern Africa and a Post-graduate Diploma in Law from Kenya School of Law. She has Certificates in Fashion Law from the Fashion Law Institute, New York, WIPO Academy in IP Management, CMO Management and Arbitration & Mediation and CopyrightX from HarvardX where she is now a tutor for the Kenyan Chapter of HarvardX.
---
When she is not playing captain of the MYIP Legal Studio ship, she lectures at the renowned Strathmore University Law School where she teaches Sports & Entertainment Law and Media and the Law. As part of giving back to the community, Liz is part of the Creative Commons Kenya movement as the Chapter Lead and Head of Culture and Entertainment Platform. Creative Commons is a great proponent for free and accessible knowledge sharing from content creators alike. 
Liz is also a member of the Copyright Tribunal established under the Copyright Act. She is the youngest practicing lawyer and Kenyan to be appointed to sit in a Tribunal. She is passionate about justice and often finds herself involved in a myriad of mediation efforts. She is a published scholar who doesn't shy away from sharing thought provoking discussions including her LL.M research paper that was published by the renown Marquette Intellectual Property Law Review: Inspiration versus Exploitation; Traditional Cultural Expressions at the Hem of the Fashion Industry.
Liz Lenjo has been listed among top Kenyan women trailblazers by the Business Daily Top 40 under 40 Women 2018.